After releasing AirPods 2, Apple thought this is not enough we have to gain more value and recently they launched their brand new AirPods Pro. However, AirPods 1 & 2 don't have noise cancellation but new AirPods Pro comes with that silicone tips to offer optimal fit to the ear cavity and this design provides a great seal for active noise cancellation.

Difference Between iPhone XR and XS
Here is Full Comparison Between AirPods 2 vs AirPods Pro
Design
AirPods Pro comes with best in class (white) silicone tips in 3 different sizes (small, medium, large) which you can choose it as per your preference. This is called Apple's customization fit design. On the other hand, AirPods 2 has Apple's universal-fit design.

AirPods Pro variant looks more compact and feels way more comfortable to wear courtesy the ergonomic form-factor. And looks more sporty on behalf of that old-fashioned and lack ergonomic profile.

This Pro variant is smaller in size and slightly deeper and wider.

| | | |
| --- | --- | --- |
| | AirPods 2 | AirPods Pro |
| Weight | 4 grams | 5.4 grams |
| Height | 1.59 inches | 1.22 inches |
So in terms of design, we can say that AirPods Pro Wins this round. Even though Airpods 2 are quite popular, one thing that can't be denied is that they have probably the worst design among all the premium wireless earphones.

---
Functionality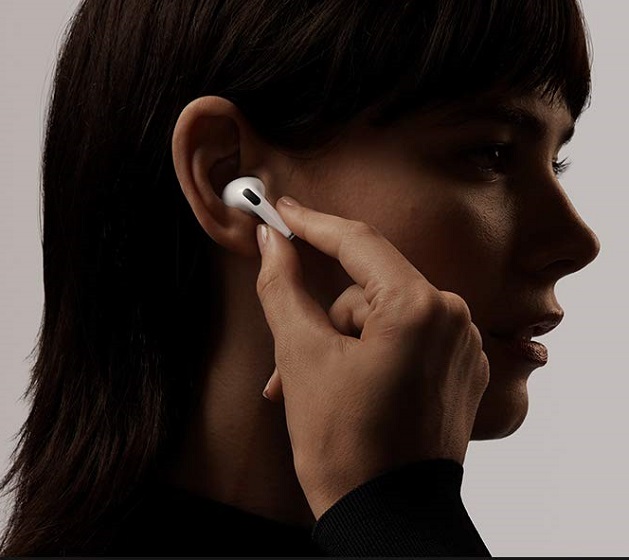 Both AirPods have the same H1 Chip, their core chip is the same. This Chip offers a voice-activated Siri for controlling music. The difference is AirPods 2 had a touch-sensitive earbud that you could tap to control music but for AirPods Pro you will be using tough and hold gestures to control music.
---
Sound Quality & Active Noise Cancellation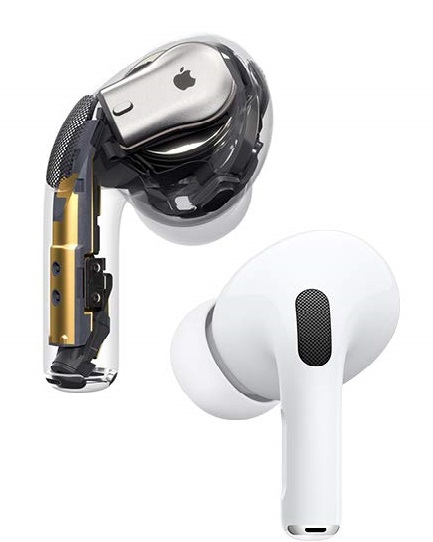 AirPods Pro comes with active noise cancellation which is not present in older AirPods 2. AirPods Pro creates an equivalent "anti-noise" before you hear the sound. Also, you can turn off noise cancellation to interact with the people around you by simply press and hold the force sensor of it. This is known as Transparency Mode.

We all know the AirPods sound Quality Since AirPods 1 was released. But here in AirPods Pro, the driver offers consistent, rich bass down to 20Hz and crisp mid- and high-frequency audio.
---
Battery Life
According to Apple, the Pro variant delivers the same battery life as the standard model with up to five hours of listening time. But when you are using it on active noise cancellation mode is on, it provides up to four and a half hours of listening time and up to three and a half hours of talk time on a one-time charge. And also you can charge it very quickly by its case and extends its life by 24 hours.

Also, Apple claims the second-gen AirPods (AirPods 2) can last 5 hours on a charge. But it doesn't have that active noise cancellation.
---
Water Resistance And Sweat
With Rating of IPX4 under IEC standard 60529, AirPods Pro are Water and Sweat Resistance. But apple doesn't recommend swimming while using it. On the other hand, AirPods 2 has a water repellent coating around the circuit board. But for Water and Sweat Resistance AirPods Pro are the Best ones.

---
Price
---
Is AirPods are Worth to buy?
Besides its premium price tag, with active noise cancellation with transparent mode, sporty design with compact and clear and crisp sound quality AirPods Pro makes some difference above Fortune 500 companies.

If you already have AirPods 2, I don't recommend buying new Pro one due to its pricing and if you are rich and born with a golden spoon then go just check it out.
Grab Latest Deal From Amazon:
Let me know in the Comment box, Which one you want to buy/planning to buy?

So that was a Full Comparison of AirPods 2 vs Airpods Pro.