Working on your triceps is important as much as your biceps. A lot of people just want beautiful, strong arms with more defined biceps, but it's actually in large part due to your triceps. Add these tricep workouts to your regular routine today and soon you'll be eager to show off your toned arms!
Here are some best tricep workouts/tricep exercises which you can you at home, too.
Two-arm Overhead Extension
For this one, you have to do
Place both hands on one side of the interior part of the dumbbell forming a diamond shape like the above image.
Then bring the dumbbell overhead and slowly lower it behind your head.
Keep the elbows tightly close to your head and control the movement up and down and aim for 8-10 raps and 3-4 sets.
---
One-Arm Overhead Extensions
Choose the dumbbell of desired weight and in standing or sitting position raise the dumbbell vertically. (If you are a beginner, it is imperative that you attempt this exercise with a lighter weight dumbbell than you believe you can successfully lift)
After that behind your head, lower the dumbbell downward until the forearm reaches horizontal, inhaling throughout the movement.
And lift the dumbbell upwards to the starting position, exhaling throughout. For this, you can go with 10-12 raps and 3-4 sets.
---
Skull Crushers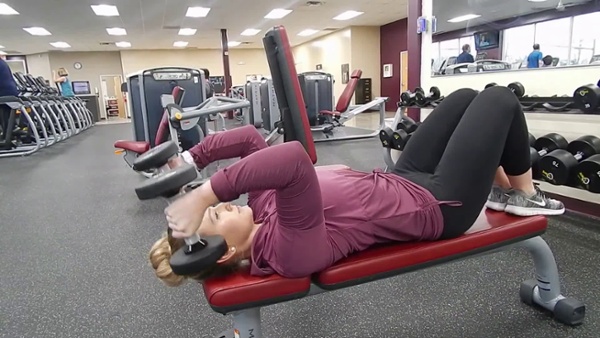 First of all grip a desire weight dumbbell in each hand and lay down on a flat bench and fully extend your arms.
Without moving upper arms lower the dumbbells by moving your forearms downward toward the head as shown in the above image and wait for a second when dumbbells are almost touching your forehead.
After that extend your elbows to pull the dumbbells back up until your arms are fully extended do this for 10-12 times for 3-4 sets.
---
Bench Dips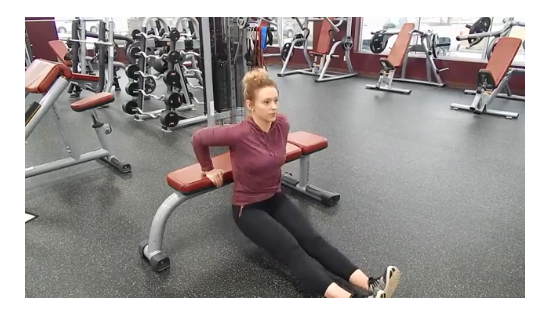 Put your hands shoulder-width on a secured bench.
Extend your legs out in front of you and slide your butt off the front of the bench.
Keep straighten your arms and bend your elbows little to keep tension on your triceps and off your elbow joints.
Bend your elbows to lower, your body toward the floor until elbows at about a 90-degree angle and keep your back close to the bench.
After that press down the bench to straighten your elbows and return to start position. This is one rep. You can do 10-12 reps with 3-4 sets.
---
Single Arm Kickbacks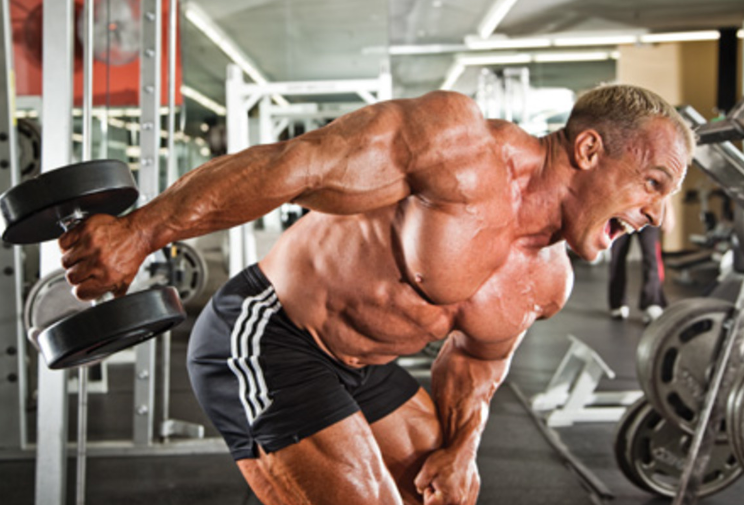 Straight you back and tilted almost parallel to the ground.
Use your one arm to support your body and the other one used to contract the weight back and forth.
Keep the arm performing the movement tucked close to the body while the forearm moves the dumbbell back and forth.
Don't do swinging motion, move the weight slowly in a controlled manner.
Do 10-15 reps with 3-4 sets.
---
So that is the best triceps workouts and share your thoughts in the comment box.

If you want some Motivation During your Gym session then here are some Quotes for you: 30+ Best Gym Motivation Quotes.

Featured Image by Hand photo created by yanalya – www.freepik.com