Are you a new blogger or website creator? And not getting relevant traffic as per your content? Then I have the ultimate solution for you.
Here are a few steps which you have to follow in order to get the best results.
Email Marketing Infographic


Email Marketing Basics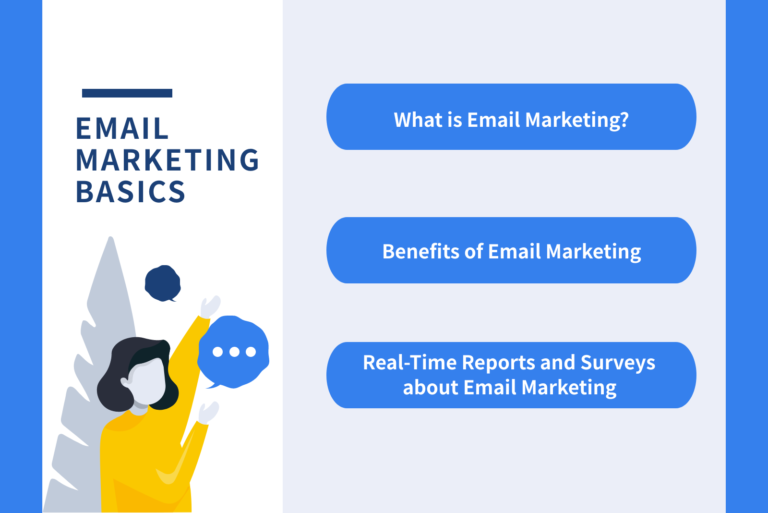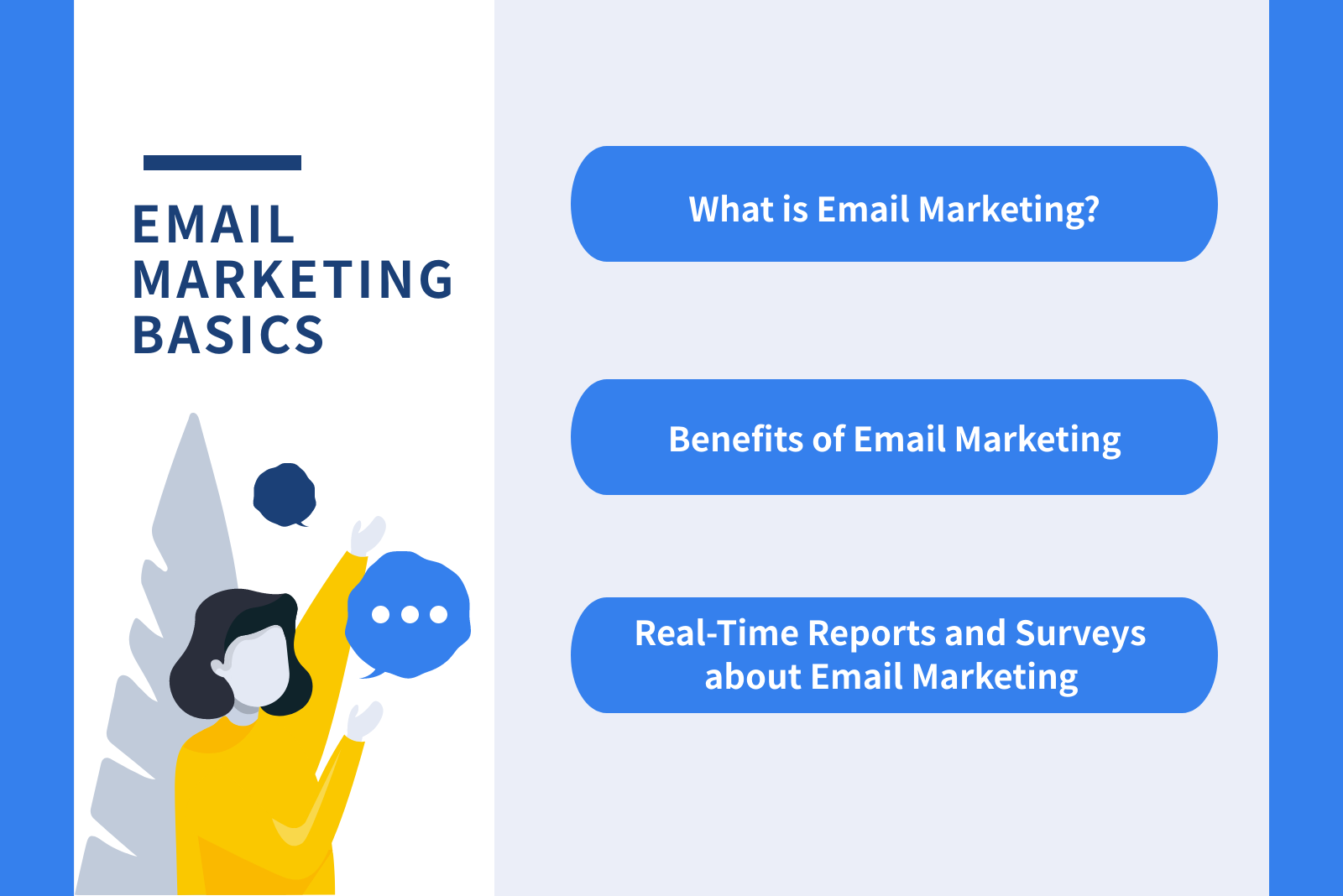 1. What is Email Marketing?
Email Marketing is a type of marketing strategy in digital marketing where you can deliver your content and products with your customers with mass emailing.
This is a kind of system where your readers don't have to come to your site daily to get updates, you deliver that thing into directly into their mailbox or you can promote your products/affiliated products and earn a decent amount of money, too.
You can choose whether you want to deliver Newsletter, Hot Deals, Free Gifts or any Promotional Campaigns.
2. Benefits of Email Marketing
Email Marketing is better than social media platforms. I know that lots of people spend more than a half-day on these platforms but if you don't have the least of 1K or 2K followers it will not work for you.
Studies Found That more than 59% of Pepole gives priority to check thier mailbox first before they takeoff for thier work.
And also Email Marketing is the best marketing strategy to build a kind of trust with your subscribers/viewers.
3. Some Reports that proves Email Marketing is still worth to use in 2020
---
Build Email List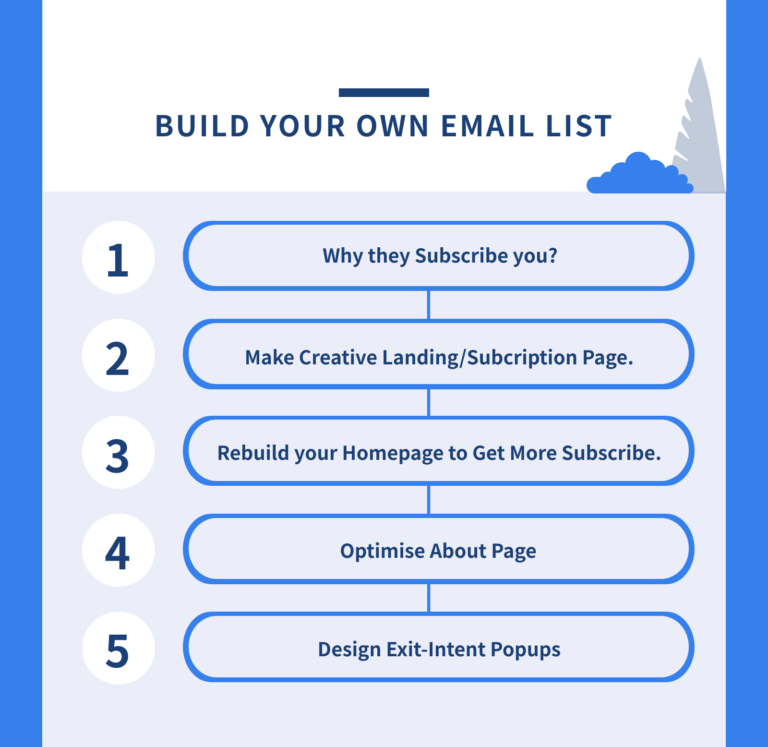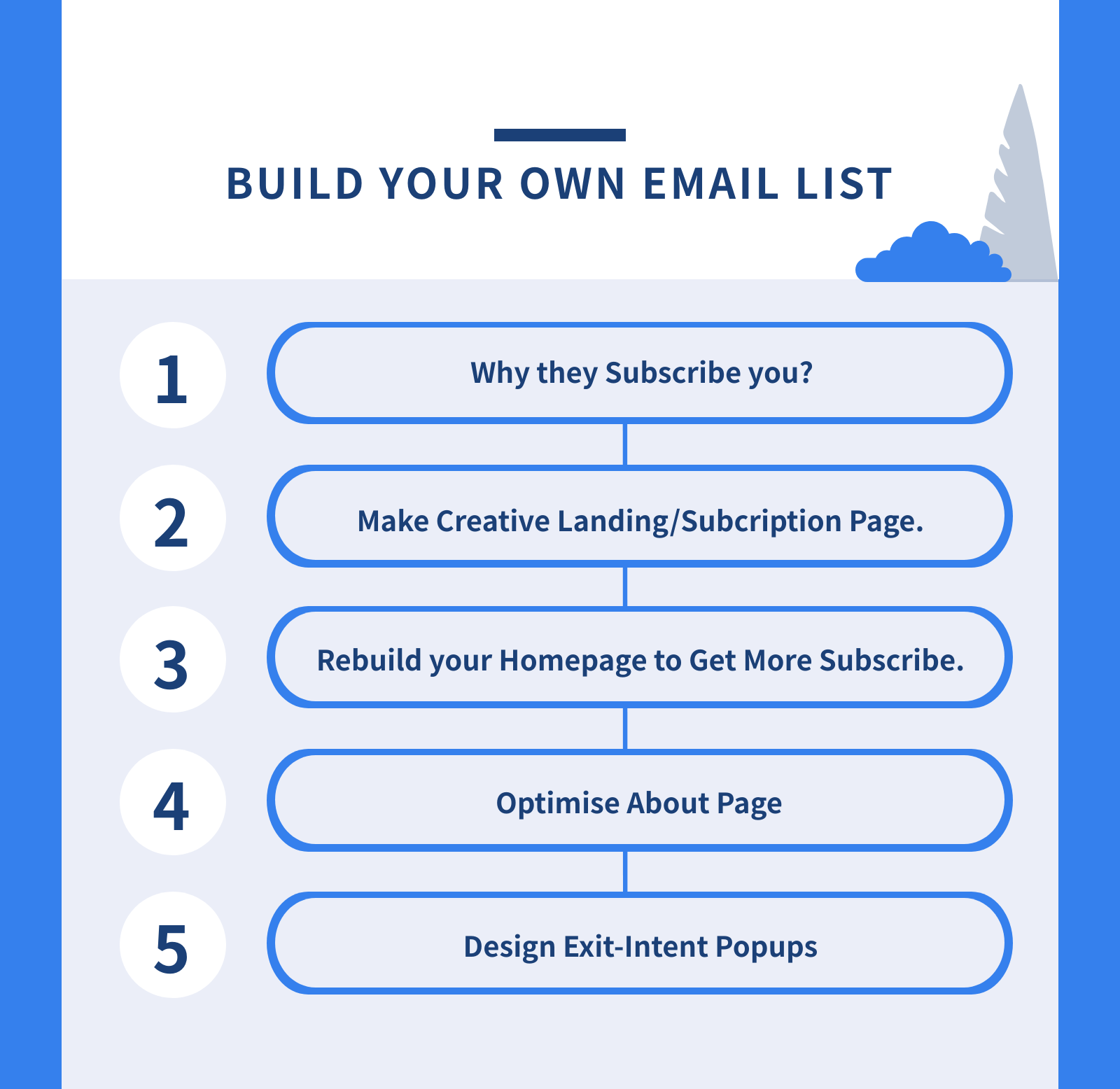 1. Why do they subscribe to you?
Deliver a greate content that people like to read and use your creativity to make it versatile and make sure your page is not taking more than enough load time.
Subscribe Me, this will not work. Use these types of titles :
We want our team to share every lesson.

Get Tips to make youe website Seo Friendly.

Flate 40% Discount on these Products.

Dowanload Free PDF of Email-Marketing Cource.
2. Make Creative Landing/Subscription Page.
Studies Found That Having the Landing page helps you to push the conversion rate by 43%.
Landing Pages are best to get a decent amount of subscribers if u just started your Business/Website. You can Also Include Some Special Offers and free course PDFS as show upper Section.
There are Many Free Service out there Who offers beautiful Templates for Landingpage but I found MailChimp very Simple to use and effective in the resource. Although it is absolutely free.
3. Rebuild your Homepage to get more Subscribers.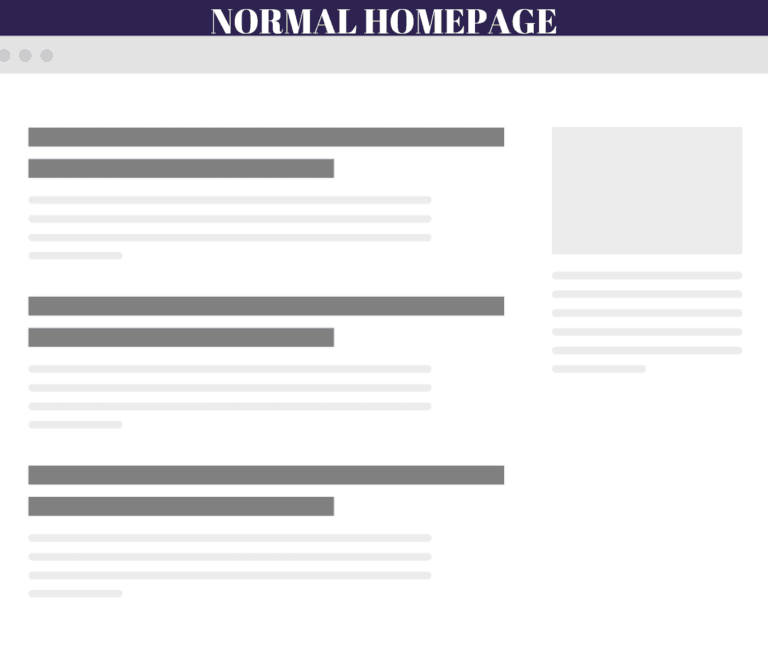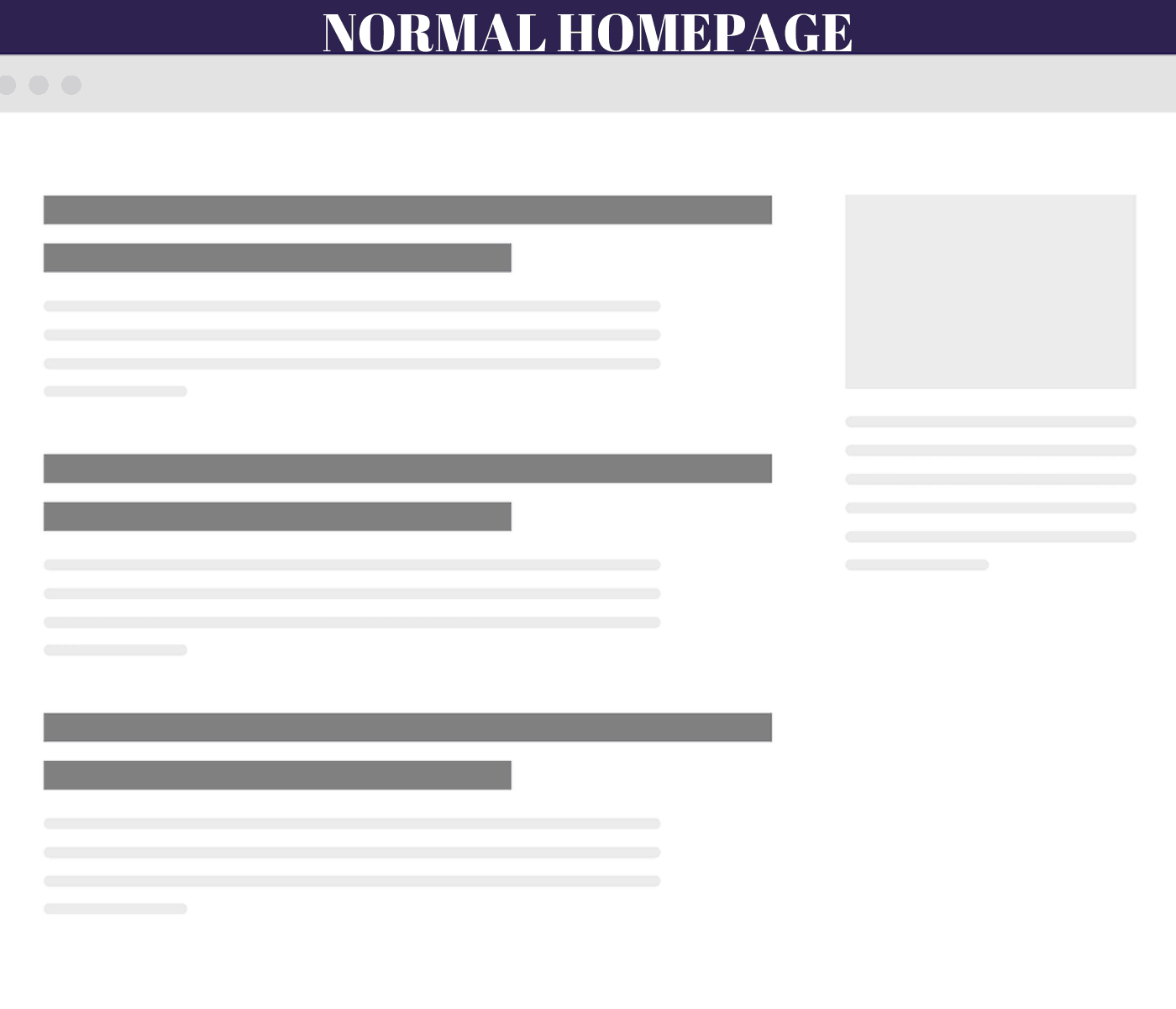 If you compare your Homepage to Social Media Platforms, then you will notice that they don't Feature any content on their Homepage.
They just give priority to signup forms. Make your Page Like his Instead of a typical blog feed Post.
Also, I found this creator: Backlinko who has a fully optimized Homepage to Make a bunch of Subscribers. You can take Reference and create like him.
4. Optimize About Page.
First of all, Be Personal with your Audience and add your detailed bio with your clear face image.
By doing so you are connecting trust dots with your audience and Don't Forget to add Subscribe form at the bottom of your page. This Form will Help you to make subscribers above your imagination.
Also, add kind of sequence page style it will help users to navigate easily and it will enrich your site by its look.
James Clear, a famous creator made 300k+ subscribers by adding signup form at the bottom of the page.
5. Design Exit-Intent Popups.
Most of Peoples says that they don't like Popups and that is very irritating Especially when you are working on some serious topic on any website and suddenly it pop-up.
Instead of using Popups use Exit-Intent Popups. There are many online services like AddThis, poplin, optinmonster and much more that provide you these features. Use these services implement into your website.
---
Effective Newsletters for Posts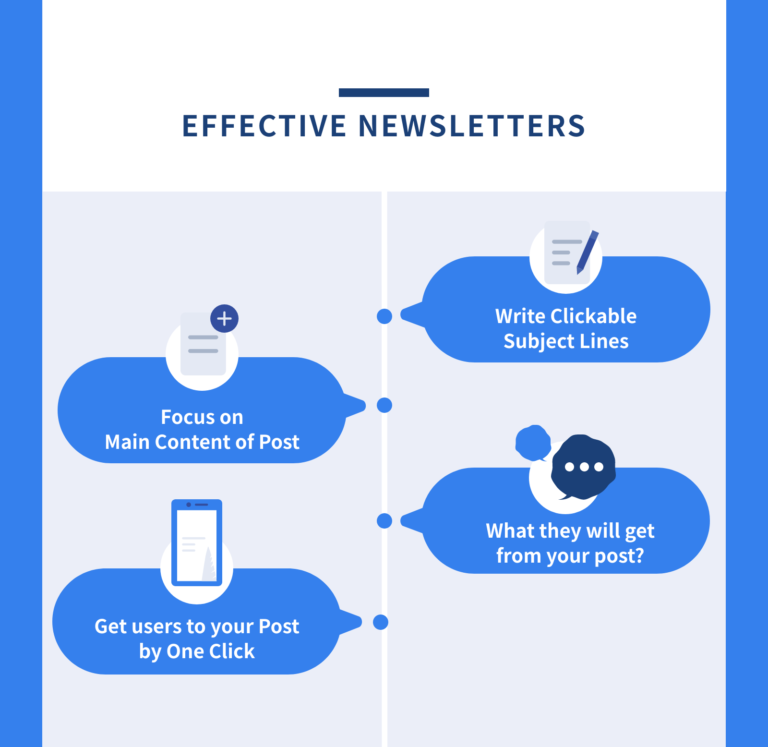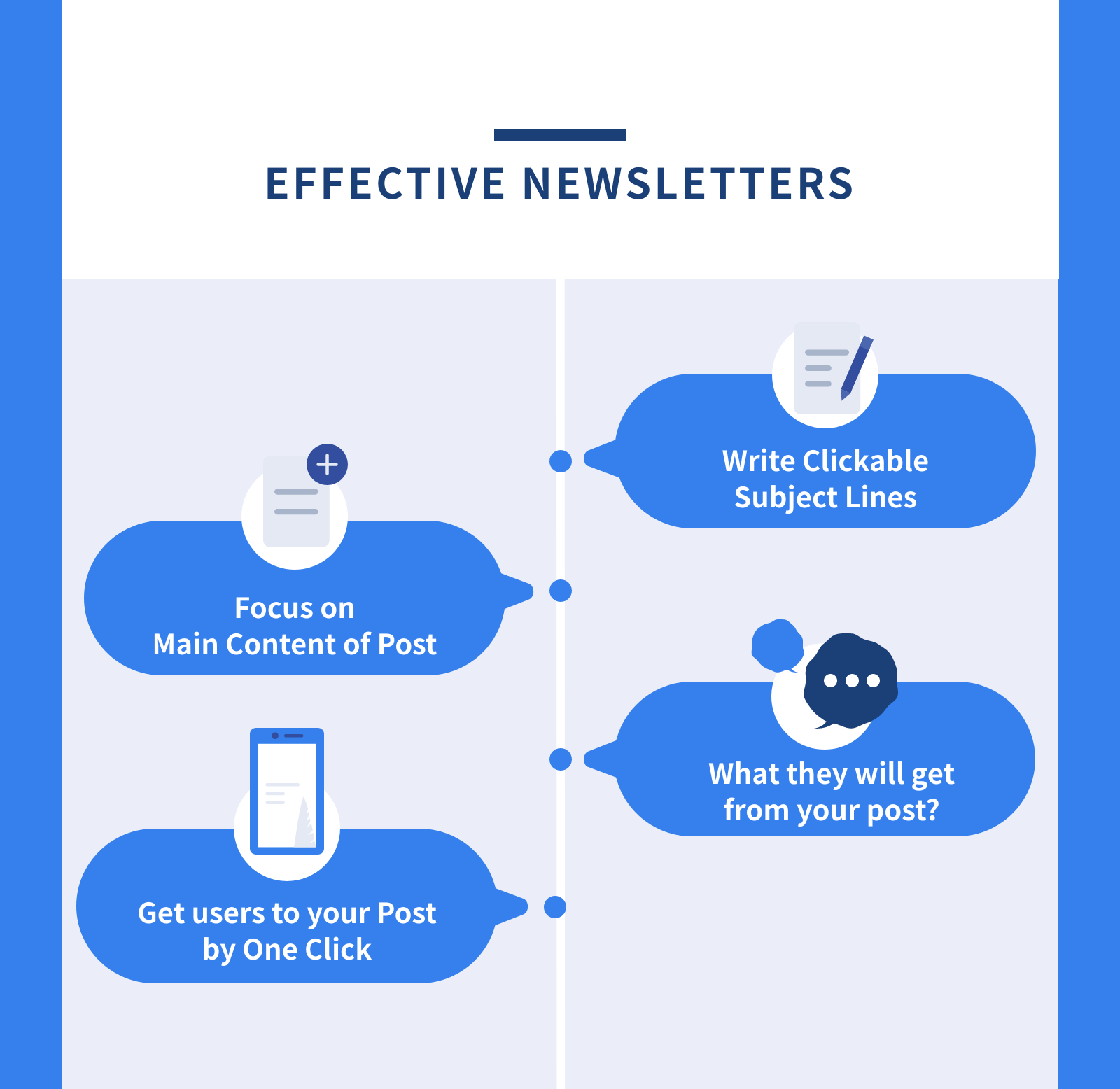 1. Write Clickable Subject lines.
The subject of your mail plays a very import role in their open rates.
If you write a long subject with worthless words users will not open it and that might be in the spam box.
If Newsletter is for your blog post then Simply add its Title only don't add any spam words in it.
You can also Earn Money my adding some affiliate/your own Products in Promotional NewsLetters. Just be Specific in the Subject line about Discount/Deal and make it short as possible.
2. Focus on the Main Content of posts.
By adding Spotlight on your post main content will help users to suddenly get quick information about the topics and they might check your clog on the website by clicking on the button.
Include charts or Infographics related to your topics which will make your post Genuine and creative.
3. What they will get from your post?
For Promotional Newsletters, this is a very import step.
You must have to give your subscribers deep and real (no illusions) details and some honest reviews about your product.
Once Subscribers get some short clarification about what you are selling to them? it will drastically increase your sales and they might share your newsletter with full filled details with others.
By adding those reviews, your Subscribers don't have to reach about that product you are including. So it will be easy to understand the quality of the product and which is best for them.
4. Get users to your Post by one-click.
In Final Step, Don't Forget to add a link to your Post/ProductLandingPage.
Don't Make your Mail looks spam by adding multiple links here and there.
Just one link or a Button is enough. I prefer to use Button because it stands out from content instead of a link.
---
Get Maximum Open Rates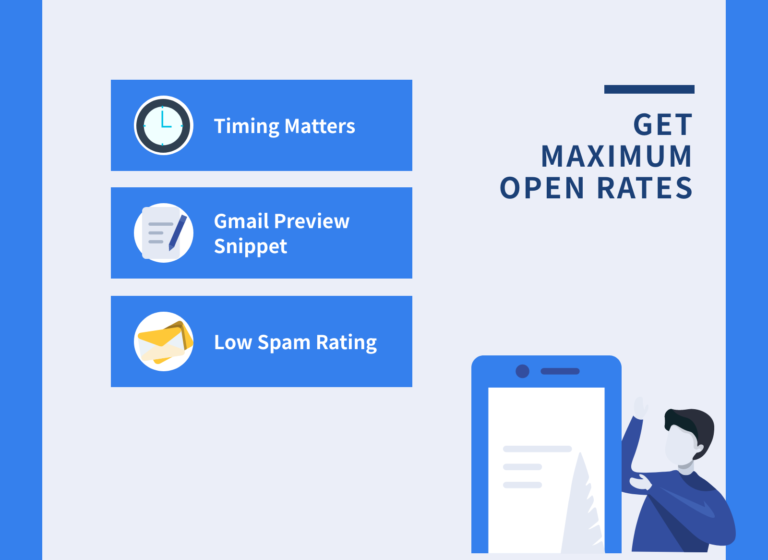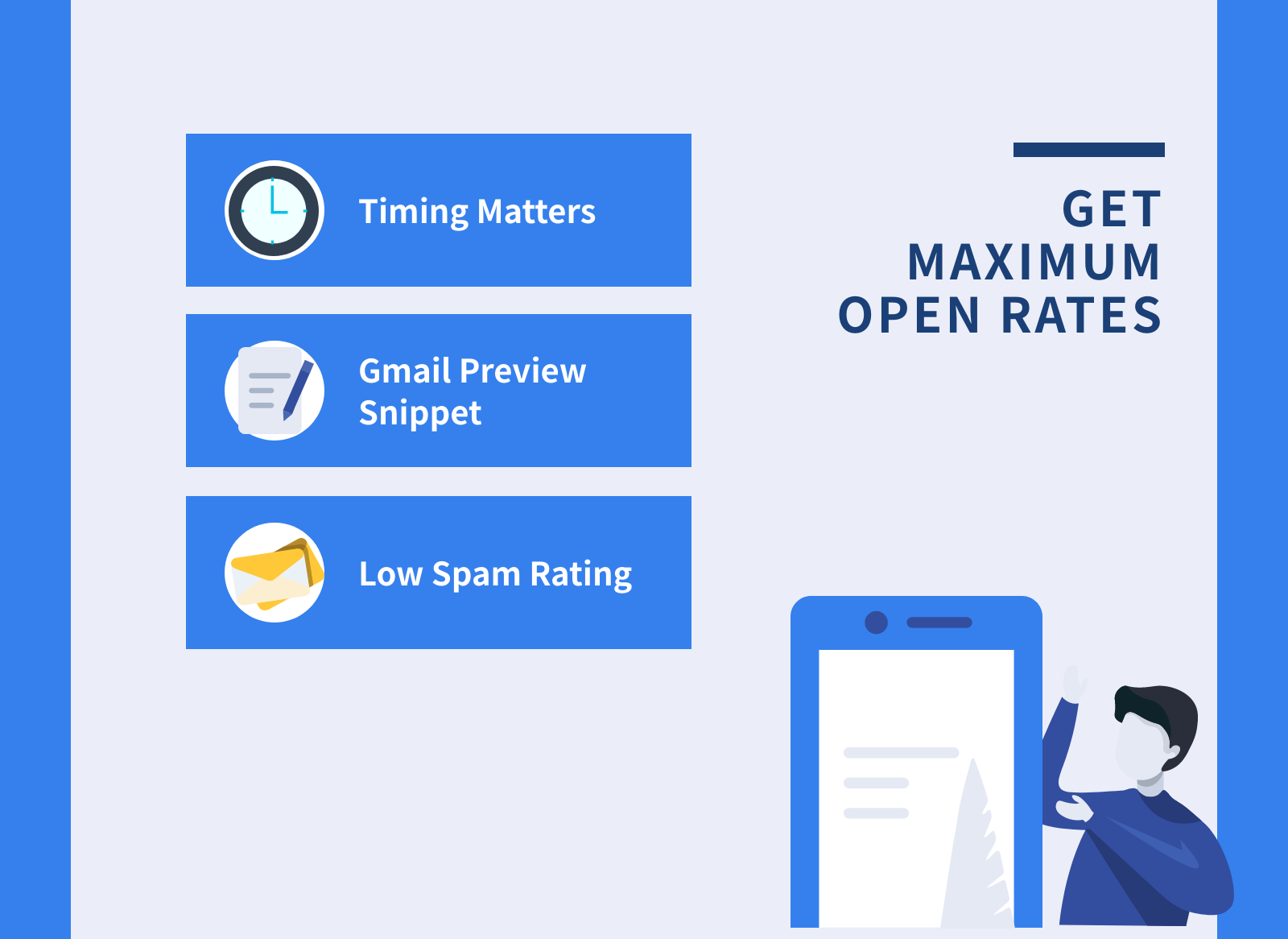 1. Timing Matters.
Pick a specific time to send your mails to get most onerates by your Subscribers.
Like, If you will send mail on night or Morning there will already other emails of last night and that can down your open rates of mail.
I recommend the early Afternoon. But there's no best time to send mail that works for everyone. First of all, you must have to test as per different timezones.
2. Gmail Preview Snippet.
Optimize your Gmail Preview:

Don't add any Image in the starting of Email because it will kill the message preview and hight rate to get spam.
Optimize the First lines which grab the user's attention to open your mail and once he opens he will get wonderful content by completed my suggested steps.
3. Low Spam Rating.
If you're struggling with low open rates then I would like to suggest you just delete all that emails because there is a high chance that your mail must be in the spam box.
This will not only increase the open rates in the current mail list but it will motivate you to put more effort into your field.
Long subject lines have a little bit of chance to be spam mail.
But shortlines Works very well and also it grabs attention and boosts open rates of your mails.
---
Email Marketing Services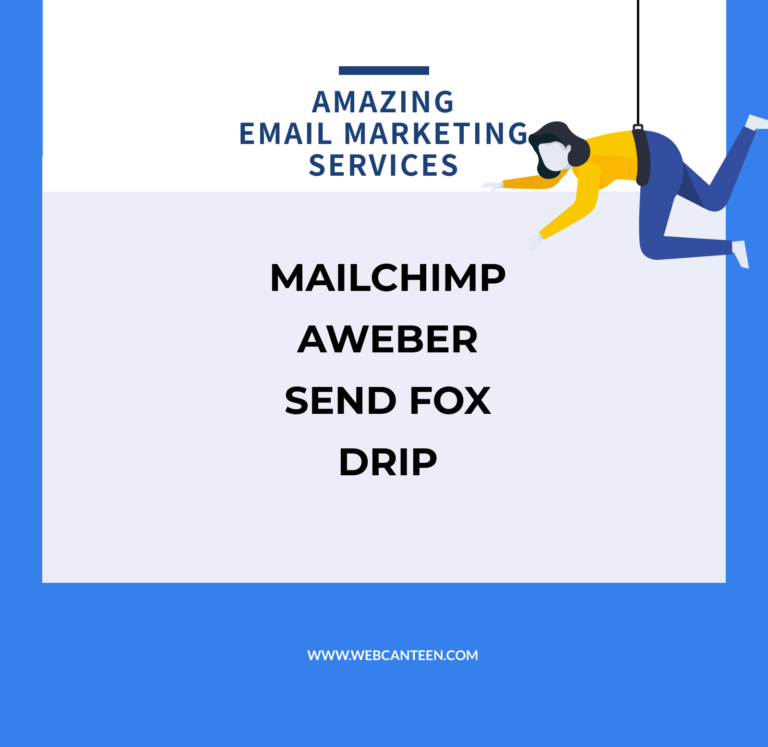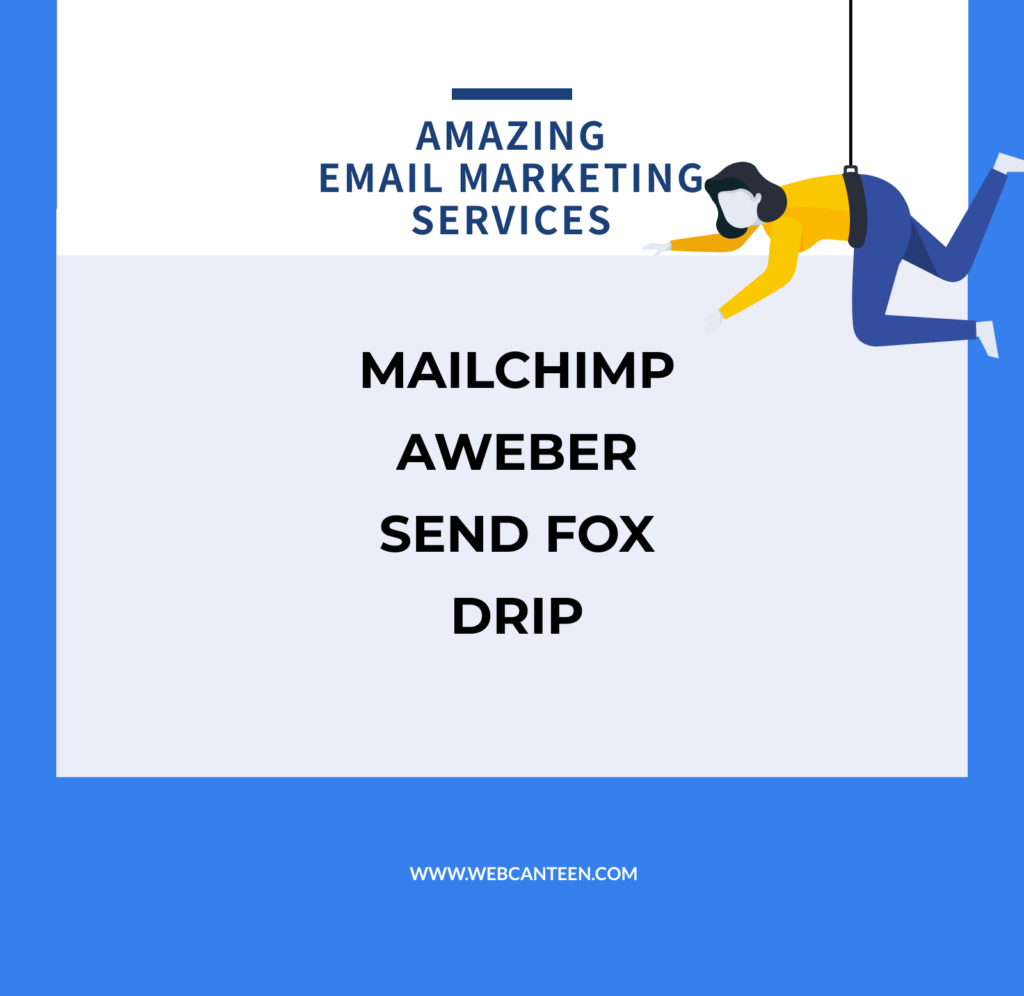 There are lots of Email Marketing services out there in the market.
But Personally I like these services because they provide great customer support.
---
I really hope you enjoyed this Guide About Email Marketing.

I also made a full guide on Keyword Research with Google Keyword Planner.

Help me to reach more Audience by sharing this guide to those people who need these basic instructions to generate their subscribers.
Free PDF of Email Marketing Guide