If you are a blogger like me then you might be aware of Plagiarism. To avoid Plagiarism from Article/Post is very import is you are planning to monetize your site with AdSense or any other advertising companies.
If your work contains plagiarized content, whether intentionally or by ignorance, you stand to face serious penalties like legal actions, Monetary restitution and fines and Damaged reputation. Which I guess every beginner doesn't want.
For 0% Copywrite content, I would like to suggest you to First write your content in Microsoft word/google docs. By doing so it will be easy to edit if you found plagiarism in your content.
There are lots of online and offline tools to check tools and to remove them from your content.
But only a few are most accurate and smart to do so. Here I suggest you use PLAGIARISM CHECKER which is provided by SmallSeoTools.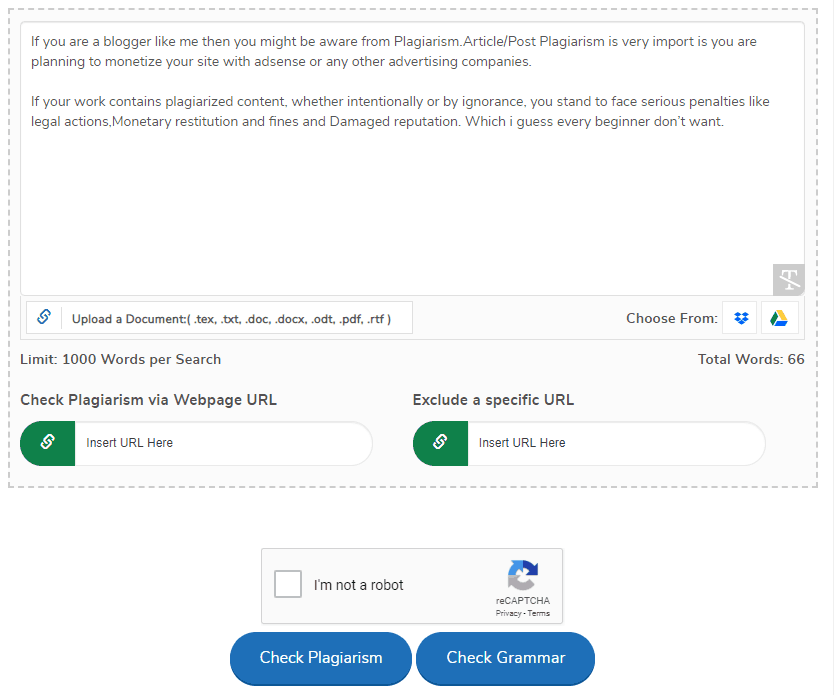 This tool of SmallSeoTools is very popular and almost every use this. It is an absolutely free online plagiarism checker.

To check your content and write it without plagiarism copy your content and just paste it in SmallSeoTools Plagiarism checker and verify that you are not a bot. After that click on Check Plagiarism.
Or
You can paste your already published page in that URL box. But I suggest you not to do this because this will not cover all content.so just paste your pre-written content in it.
Within a few seconds, this tool will instantly show the results by searching for everything on google, like this.
To show you I just paste the first two paragraphs of this article and here are results.
Here you can see that my content is 100% unique. If you want to download the whole report then you can do so by clicking on the Download Report.
And if your content is not unique and you copied from any other site, it will show this.
To show you I take some text of the article on Attitude Status in English From  Picasaworld. (One of my friends' sites)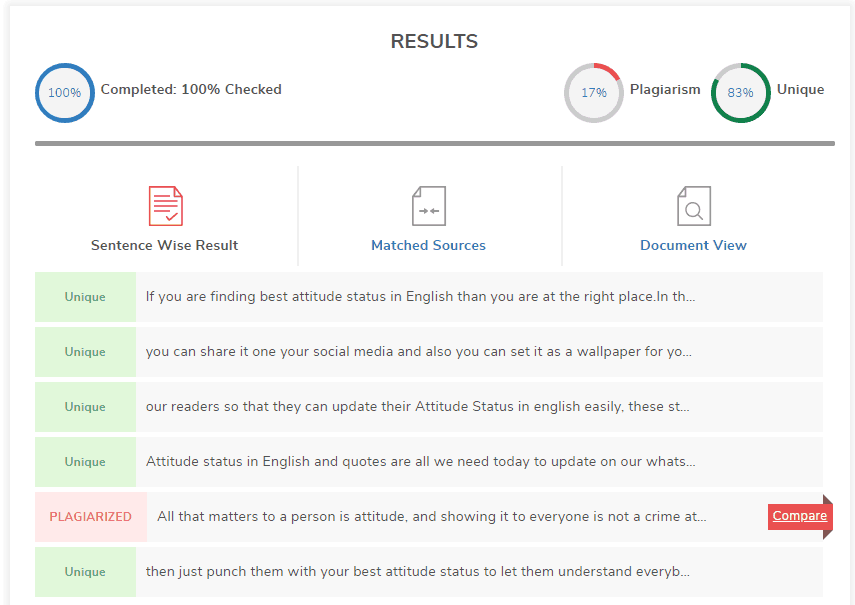 There is 17% Plagiarism detected. So I clicked on COMPARE Button. And it takes me on the new page of google as shown below.

Basically it says it belongs to picasaworld.com and yes it is true because his page is live on google.
So this was a quick guide on How to Check Plagiarism.

I hope You Liked it.

Share your thoughts about this tool and which tool you use? to do so.

Featured image vector Designed by slidesgo / Freepik