In this article, I'm going to show you my 10 best blog promotion strategies which will instantly boost your traffic up to 1000% in just a week.
These same strategies that I used to grow my blog to 195 weekly visits. Although my blog is just 67 days old. (Less than 3 months).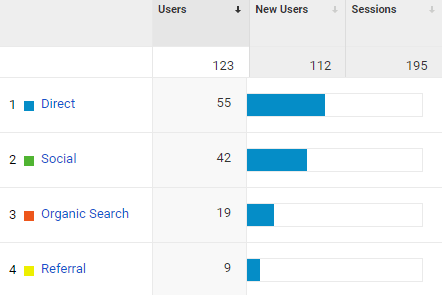 Most of you might share your blog/blogpost on Facebook, Twitter, and LinkedIn and waiting for users from those social media platforms.
Then you are missing other 70% of opportunities or I can say you're just using 30% of social media platforms to get traffic.
Here, I've something special for you, Let's dive right in.
1. Start by writing good content
I always say that Content is King. If you're not writing which people don't want then they will not click on your shared post.
Read different blogs in your niche use Reddit and Quora to get full information about the chosen topic/keyword.
Make your blog post more attractive by adding a catchy Blog-Title. It will attract peoples to click on it and also increase the Click Through Rate (CTR) which will boost google ranking.
I recommend,
CURRENT YEAR/CURRENT MONTH like my recent blog post,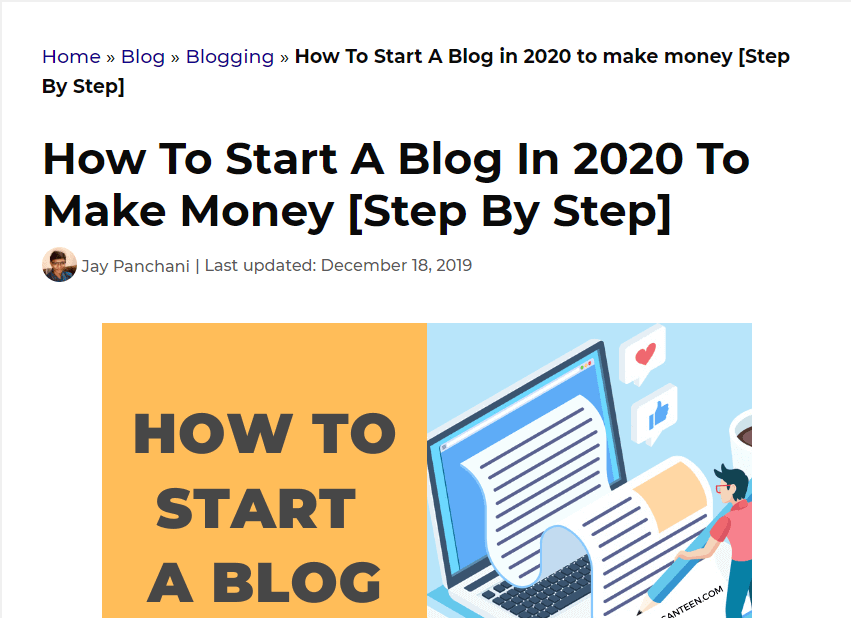 Here I use the Year 2020 to be in competition or to dominate google ranking on this topic in the year 2020.
USE WORDS LIKE Full Guide, Step-by-Step, Honest Review, Definitive Guide.
This will essentially increase Avg. Session Duration and help to reduce bounce rate and users will stick to the end to read it.
How To Write A Perfect Blog Description
---
2. Use infographics and charts.
Use Visual Charts or Infographics related to your topic which will make your post more attractive and easy to understand.
Like my Email Marketing: Full Detailed Guide.

According to Backlinko, Post which includes custom visuals gets most shares and links rather than a simple blog post.
Use 3-4 visual charts or an Infographic to make your post more informative.
[adinserter block="1″]
---
3. Image Optimization
Before you add those cool charts and infographics, you need to optimize those images to reduce your blogpost/page size.
At WebCanteen, I use SHORTPIXEL.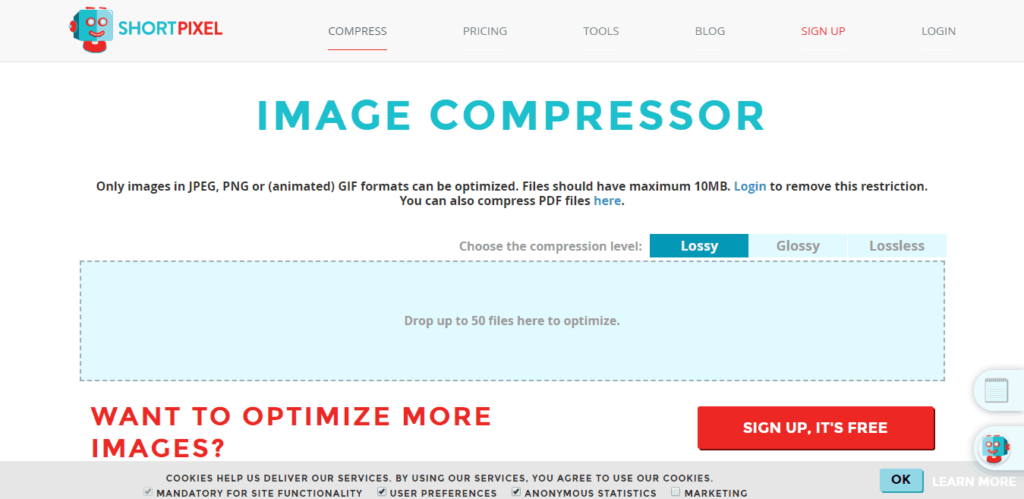 You have to just drop your images and ShortPixel will optimize that and reduce its size which will help your blogpost to load fast.
This is Manual Process where you have to upload every single image which you want to optimize.
You can make it automatic by using the ShortPixel plugin.
Also, your Theme Plays a major role in terms of load speed which is one of the major factors to rank in google.
I recommend going with a lightweight theme, GeneratePress, and Astra.

WebCanteen is designed using GeneratePress – The perfect lightweight theme.
Grab up to 15% off on GeneratePress by this special link. (ChristmasSale)
So this was all on How to write good content that attracts more people and sticks them till bottom line.
[adinserter block="1″]
---
4. Use Quora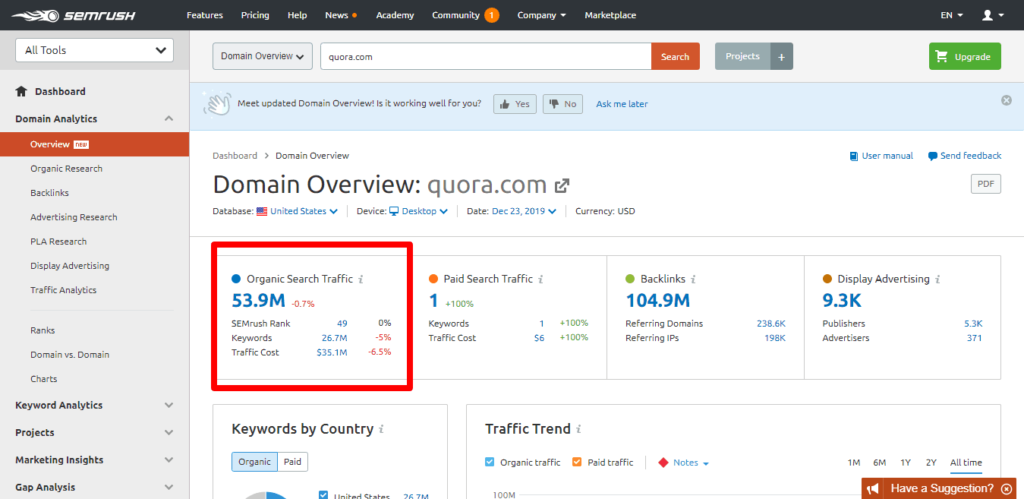 As you can see quora has amazing organic traffic where people ask questions to solve their problem.
You can use Quora to get traffic on your blog by answering questions related to your niche.
According to GuideBlogging,

Don't be a spammer to answer multiple questions in few minutes else Quora Moderates will ban your account to answer any questions under their policies.
---
5. Power of Reddit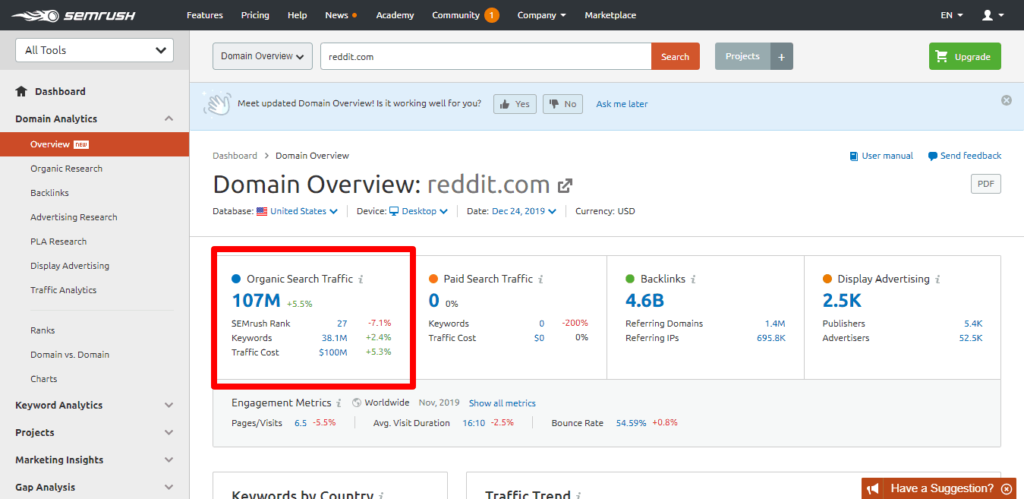 With over 107M organic traffic, Reddit is the front page of the internet. where things (video/post/anything) goes viral overnight.
According to statistics from Ignite, most Reddit users are male, between the ages of 35-44 (with 25-34 year-olds not far behind), and with income levels generally around $25,000-$50,000 per year.

Most Redditors have a bachelor's degree or at least some college education, and the overwhelming majority of their users come from the U.S. (in particular San Francisco and Seattle) with Canada (Toronto) a close second.
In Reddit, you have to join different subreddits (groups) according to your niche to promote your post.
Like Quora, Reddit also has its policies on sharing things.
Reddit community doesn't think twice before banning users who seem to be spammers.
Here is a full guide on Content Marketing Strategy for Reddit.
---
6. Use Pinterest
Infographics do an awesome job on Pinterest, as well as how-to charts and cool visuals.
According to statistics,
Pinterest pins are 100 times more spreadable than a tweet, with the retweet average hitting only 1.4%. And, as for Facebook, the half-life of a pin is 1,6000x longer than a Facebook post.
Most Popular Categories according to Neil Patel (DigitalMarketing Expert),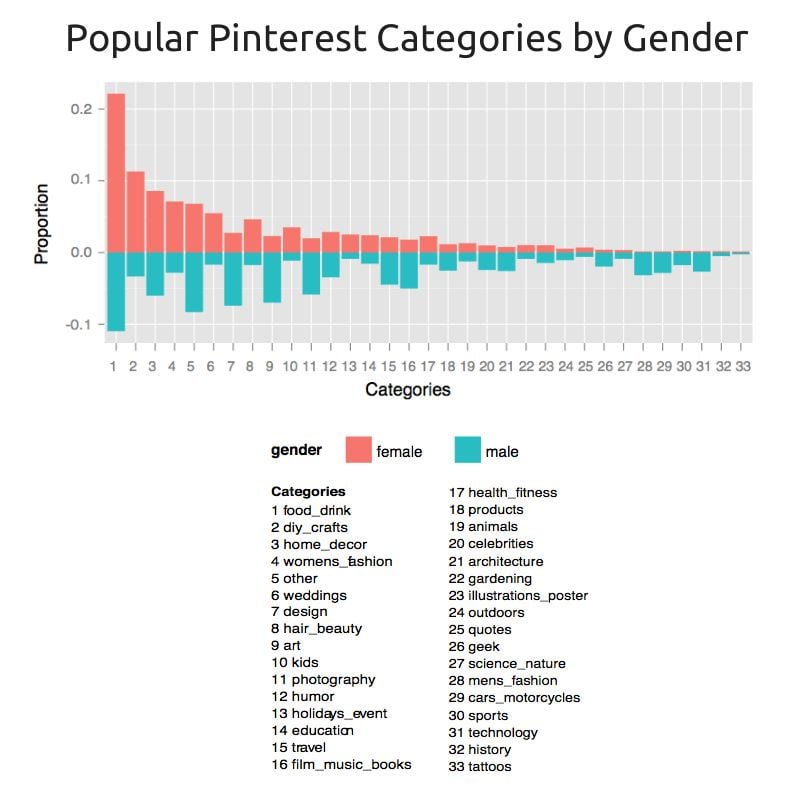 To get make it viral on Pinterest,
Step 1: Research keywords. Try a tool like SemRush OR KWFinder to find popular keywords related to your business and your pins.
Step 2: Add your keyword/keywords to your pin titles.
Step 3: Add your keyword/keywords to your pin descriptions.
Step 4: Add your keyword/keywords to your pin image file names.
Great Deals For You,
Also, consistency is import to gain followers on Pinterest.
Post daily 5-15 pins and yes, don't be spammer post it on alternate hours.
Engage with your followers, reply to their comments, comment on their pins.
---
7. Youtube Marketing
Youtube is booming now with over daily 5 billion users.
People prefer more to watch videos on any topic rather than reading text content.
Just convert your blog post/content in video and upload it on youtube by adding a link of relevant post link in its description.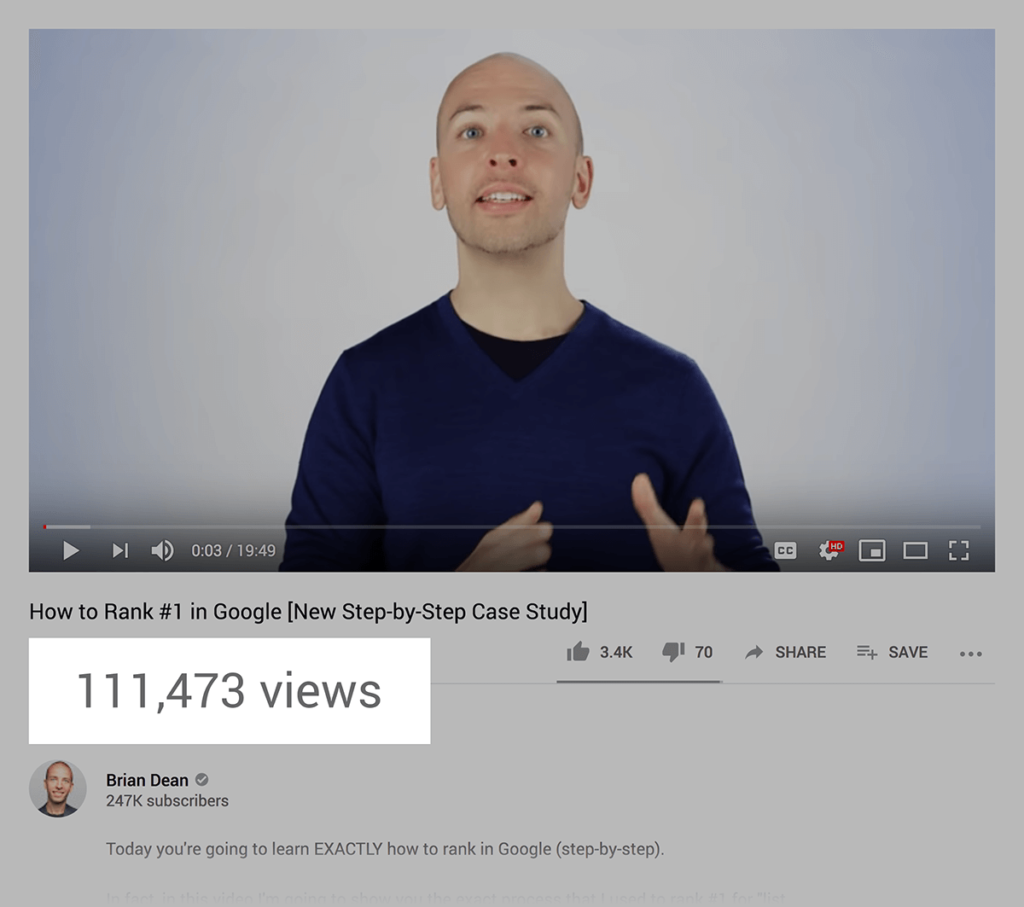 Again, Content is King if you make a high-quality video then there are great opportunities are available on Youtube.
Check out, How to start a successful youtube channel and earn money from it?
[adinserter block="1″]
---
8. Write Guest Post
Guest Post is the best way to promote the blog post and to get traffic from other popular blogs.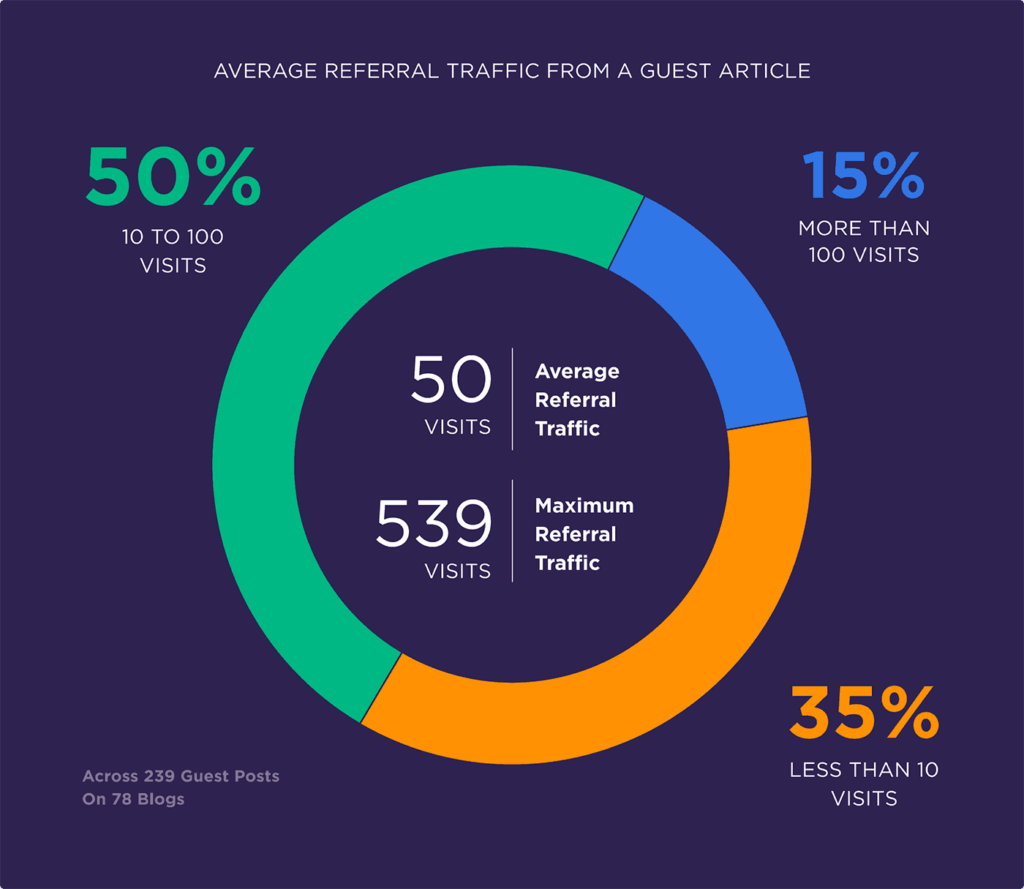 Guest posting will also help you to gain backlinks which will help you to rank high in google.
You can find guest post sites by searching this quires on google,
| | | |
| --- | --- | --- |
| Your Keyword "guest post" | Your Keyword "submit news" | Your Keyword "write for us" |
| Your Keyword "become a guest blogger" | Your Keyword "guest article" | Your Keyword "guest blogger" |
| Your Keyword "guest post opportunities" | Your Keyword "guest posts wanted" | Your Keyword "looking for guest posts" |
| Your Keyword "this is a guest post by" | Your Keyword "guest posts wanted" | Your Keyword "contributing writer" |
| Your Keyword "guest poster wanted" | Your Keyword "want to write for" | Your Keyword "accepting guest posts" |
| Your Keyword "submit blog post" | Your Keyword "writers wanted" | Your Keyword "contribute to our site" |
| Your Keyword "articles wanted" | Your Keyword "guest column" | Your Keyword "become an author" |
| Your Keyword "submit content" | Your Keyword "become guest writer" | Your Keyword "submit your content" |
| Your Keyword "become a contributor" | Your Keyword "submit post" | Your Keyword "submit guest post" |
| Your Keyword "This post was written by" | Your Keyword "submit an article" | Your Keyword "guest author" |
| | By: Brian Dean | |
[adinserter block="1″]
---
9. Leave Comments on Others' blogs
To grow and to be found by someone or to be discovered, comment your thought on Others' blog in your niche.
Don't comment short like "Nice Article" with your blog links which author might make it spam.
Always go with long one which will attract other blog users' attraction and when they will read your comment they might click on your website to know more about you.
Always be helpful, This Helpful comments will directly lead to guest post offer or a podcast interview which is a great opportunity to grow your blog.
[adinserter block="1″]
---
10. Social share plugin
It is very important to use a good plugin that allows users to share your content on social media.
There are free plugins available there but free plugins are not well developed in comparison to paid ones.
That might be lead to a bug on sharing your blog post.
At WebCanteen, I use SocialSnap which is full customizable, used and trusted by top bloggers.
So these are all my secret blog promotion strategies that are I personally used to promote my blogs.
I also like to share one fo best article on Blogging Course.
There are other great ways like,
Facebook Paid Advertising
Make Facebook Group (Share on Popular Facebook Groups)
Post on LinkedIn
Collab with other bloggers in your niche
---
What are you waiting for?
Follow all these steps and make your blog post viral on the internet and boost your traffic.

Let me know in the comment box about this 101 Guide and about your new blog post which is created or promoted using these steps.

Until that share this post with new bloggers to help them to grow and also comment that if you want more 101 Guides like this one.